Accelerating corporate impact journey is the goal of Business of Impact, Europe's premier corporate impact summit.
In today's polycrisis context, accelerating the corporate journey to purpose matters more than ever. Companies that actively drive and transform their business with positive social and environmental impact in mind are likely to prove more successful and resilient in the long run. This idea is earning the attention of more and more corporate decision-makers. Still, corporate readiness for impact action remains elusive to many.
We aim to change that

 

Business of Impact offers corporate stakeholders the necessary insights and know-how to take big steps from intention to action. Speakers and workshops will explore how to:

The programme will include perspectives more diverse than in the past, and put synergies and action at the forefront. 

  

With new allies

 

From corporate leaders to corporate social investors, it takes the full array of corporate impact stakeholders to deliver on the most ambitious impact plans. Business of Impact is built around actionable solutions that unite corporates – because we each have vital roles to play in collaborating for impact.

 

The Roadmap

 

Transforming business models from shareholder value maximisation to purpose and stakeholder engagement: it's a journey with many roads. Corporates can choose ESG, sustainability strategy, setting up impact vehicles, a foundation or an impact fund; they can embed impact directly into business strategy and across the value chain.

Business of Impact works toward a roadmap. We'll explore the established and emerging avenues for corporate impact, and how these roads cross and merge in an impact superhighway. We'll bring together corporate impact players who have traveled these roads and learned something along the way. Turn right in two kilometers for 'impact...'

Join us as we take corporate impact to the main stage and to 

the main square

.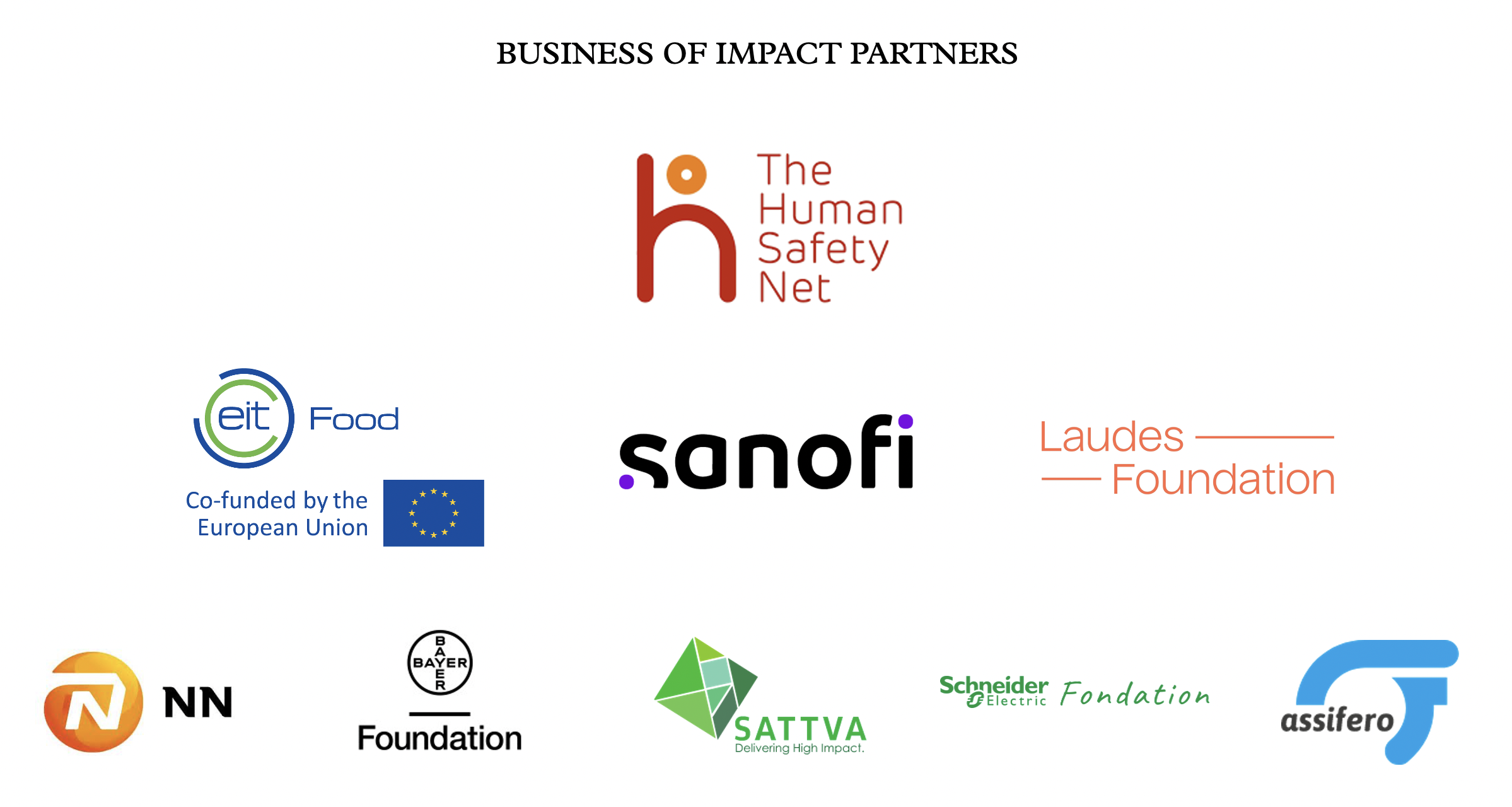 Business of Impact 2023

Registration website for Business of Impact 2023
EVPAconference@evpa.eu.com
EVPAconference@evpa.eu.comhttps://www.businessofimpact.org/venice
2023-05-15
2023-05-16
OfflineEventAttendanceMode
EventScheduled
Business of Impact 2023Business of Impact 20230.00EUROnlineOnly2019-01-01T00:00:00Z
Gare MaritimeGare MaritimeRue Picard 11 1000 Brussels Belgium